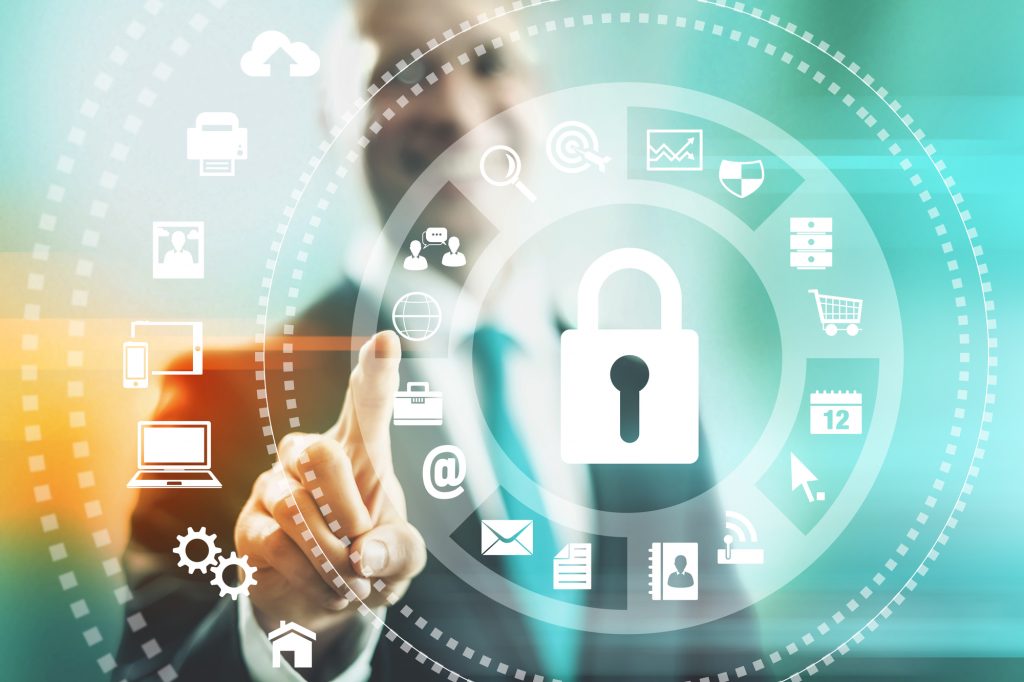 Without paying close attention, it's easy to wander into a dangerous neighborhood online. Even a seemingly harmless websites can open the door to spyware, viruses and unwanted tracking — all of which can put your employees (and potentially your business) at risk of data theft.
Educating your office team is the first step in practicing safe internet browsing. Knowing where the danger lurks (it's not always where you think) will help you to thwart your unfriendly-neighborhood cyber criminal, and keep your company's private and valuable data under lock and key.
Where's the Danger?
The first step to practicing safe internet is knowing where the online dangers lie. 
In Your Browser
Not all internet browsers are created equal (Chrome, Firefox, Edge, Safari, etc.). Work with a Managed Service Provider (MSP) to learn about and choose the browser that's right for your business, and then make it the official browser of your workplace. Keep it updated. 
In Plugins & Extensions
Cyber criminals are constantly searching for weaknesses in online tools, which is why you'll get regular update notifications for your plugins and extensions. Update your plugins for these security fixes to go live.  
In Pop-Ups
Even if a pop up doesn't look threatening, it doesn't mean it won't install spyware or take you to a dangerous site. Once installed, spyware quickly begins doing its damage: syphoning your information (credit card numbers, usernames, and passwords), directing your browser to other suspect sites, pestering you with more pop-ups, and overwhelming your PC.
In Unwanted Cookies
Your cookies can be used to paint a picture of your online activities, including which websites you visit, the items you shop for, and your search activities. Hackers can use the information to predict your activities and track down your data.
On Public Wifi Networks
When it comes to wifi, go private and use a secure VPN to hide your IP address (which can tie you to your private data). A public wifi network can be set up by anyone, even if it says it belongs to a coffee shop, and the owner can gain sneaky access to any devices that use it. 
What Are The Takeaways?
Knowing the danger-zones is one thing — taking action to improve company-wide internet security is another. Here are seven take-back tips to spread around the office.
Avoid Questionable Sites
Look for "https" in a website's URL, which means any activity on the site is encrypted and the domain ownership has been validated. Think a site might be suspicious? Don't even go there.
Install Antivirus & Antispyware Programs
Shield your devices from threats around the web by using cybersecurity software that does the defense job for you. Contact us to talk about the best security options for your business — we can help you come up with a plan to keep online intruders out of your private space.
Update Your Browser & Plugins
Even though updates might feel inconvenient, they're essential for providing protection against the latest security threats. Get your office team in the habit of making those updates promptly and regularly.
Increase Your Browser's Security Settings
In addition to keeping everything up-to-date, you can also ramp up most browsers' security privacy and settings. Look for "Advanced" options in your browser's menu and adjust the fields having to do with privacy, visibility, and history tracking.  
Log Out After Making Transactions
If your employees make purchases on your business's behalf, get them in the habit of logging out afterward — even when buying from a secure site. Don't rely solely on closing the website window.
Avoid Unsecure Wifi
Public wifi networks and private data don't mix. Teach your team about the risks of using public networks, and consider including a policy in your employee manual about secure steps to access business data from personal devices, especially if your team is remote working.
Clear Browser History & Cache Cookies
Don't give hackers extra data to track. Your browsing cookies can end up in the wrong hands, so be sure to clear your history regularly. You can't be 100% free from leaving cookie crumbs, but clearing history on an ongoing basis is a good place to start.
Use the Buddy System
At Tekmanagement, we're your partners in internet safety. We offer comprehensive cybersecurity plans that work daily to prevent online hackers from stealing your business's data. Get in touch to learn about our time-tested cybersecurity services and packages, and how we can help your team practice safe internet browsing.