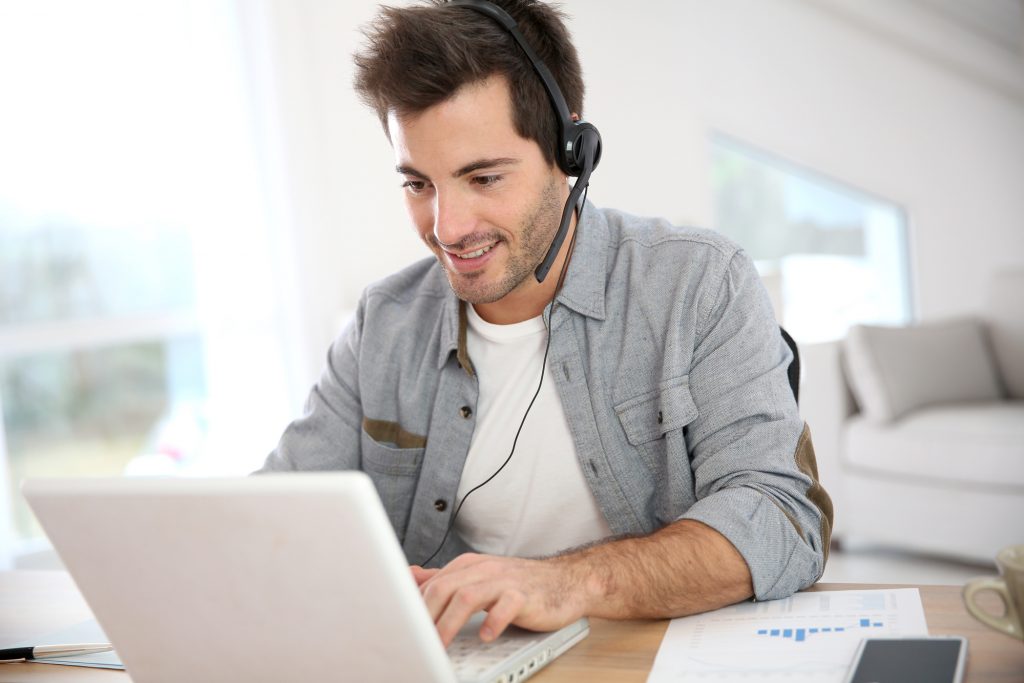 Communication is at the heart of every business. Making and receiving calls, hosting video conferences, texting, instant messaging — there are more options than ever when it comes to staying connected with your team and your customers. Utilizing new technologies to stay in touch can save on costs, streamline workflows, and give your business a competitive advantage.  
If you're ready to upgrade from the analog phone systems of yesteryear, it's important to understand the features and services available on the market today, and how your business can benefit from a new, right-match voice system.
Here are some factors to consider when choosing a new business telephone system or provider.
1.  Pricing
Pricing is an obvious concern when it comes to adopting a new phone system. In reality, many of the phone solutions available today are more affordable than plans of the past. Why? Depending on the plan you choose, you may require less hardware, ditch data overage and long-distance costs, and roll your voice and internet services into one network.
With all that said, pricing varies greatly depending on the solution you choose. Here are some factors that will affect cost:
The number of lines needed

Hardware replacements (headsets, mobile devices, etc.)

Add-ons, features and integrations

Maintenance and repair contracts
Remember that the right-fit phone system is an investment in your business's future. Factor in your office's increased productivity and workflow efficiencies as you think about pricing .
2. Usage
Think about the what, where and how of your company's dream phone system. Do you currently use phones to offer customer service, help desk support, or order-taking? Do you need to transfer calls to other lines and departments? Are your team members accessing their phone lines from home or on the road? Do you require texting?
Start by grouping your team members into job type and phone needs. For each role, make a list of their calling habits, responsibilities and hardware needs. For example, a customer support representative might need hands-free and on-hold capabilities, whereas a sales associate might need call-transferring and voicemail.
Lastly, keep in mind your company's growth plan. Do you foresee additional locations in the future? A company with a traditional analog phone system could face jumbo costs for additional locations. On the other hand, systems that connect digitally will likely make the process of expanding your network easier and more affordable.
3.  Features
Think of the must-haves for your business, both internally and on the customer-side. What are you using right now that's non-negotiable when it comes to your operations? Next, add a wish-list of features and functionality you might like to include, but could potentially live without based on price, availability, maintenance, etc.
Features to list might be:
Directory services

Caller ID

Voicemail 

Voicemail forwarding

Texting

Hold options

Call waiting

Call forwarding

Custom greetings

Extensions

Hands-free hardware

Multi-line conference calling

"Do not disturb" or "out of office" settings

Speed dialing

Transferring capabilities

Voicemail-to-email or voicemail-to-text

Call logging

Remote log-in

Instant messaging

4.  Flexibility
A great-fit phone system will evolve with your business. What might your company look like in five years? Are you choosing a phone system that will be able to move and shift with you? If you do foresee changes, think about what you'll need to add or remove, like phone lines or hardware. 
If you're only in need of a base-level phone system now but want options to expand in the future, look for providers that offer multiple tiers of plans, from basic to enterprise. You may only need standard service now, but foresee bringing on extra features like conference calls or numerous extensions down the road. It's great to have the option to tack on additional functionality and equipment in small steps as needed, rather than adopting an entirely new phone system from scratch.
5.  Scalability 
Your phone system should be agile enough to expand with your business. When you grow, you should have a phone service in place to meet your increased demands.
Think about: if your business does grow, how much will it cost you to add new employees to your phone plan? Some phone services charge a flat fee per user, up to a certain number of people (for example: $12 per user up to 20 users). If you are near the upper limit of a potential phone plan, get prices for the next tier to better estimate your costs as the company grows.
In addition, some phone companies charge additional onboarding fees for new users, which may include installing equipment, setting up extensions, and more. Check in about these costs as well. Once you have all the relevant information, you can better predict the costs of scaling a phone plan to accommodate your business's growth.
6. Network and Equipment 
Each phone system will come with its own set of network and hardware needs. A landline system, for instance, requires phone jacks and electric outlets. On the other hand, a digital phone system will require a modem and router on-site to connect via the internet, and possibly headsets or computer speakers for communicating. Think about what you have on-site now, and what will need to be added based on the solution you choose. 
You may also need to consider the strength of your existing network setup, and whether your office will need to make improvements to enhance reliability and up-time. For example, a wired Ethernet connection will inherently be more stable than wifi. You'll also want to consider your network's bandwidth, and not overwhelm your data plan with voice services (which can result in poor quality or dropped calls). 
Choosing the Best Phone Solution for YOUR Business
Upgrading your phone system can put your business in a position to reduce costs, offer better communication to customers and employees, and take advantage of new products and services as technology continues to mature and improve.
There are a number of phone system solutions that can work for businesses, and you'll want to select a provider that delivers the best options for your business. If you're ready to start talking solutions, let us know. We manage phone systems with a hands-on approach, making sure each company is set up with features to take them into the next level. 
Contact us to learn about upgrading your business's phone solutions.