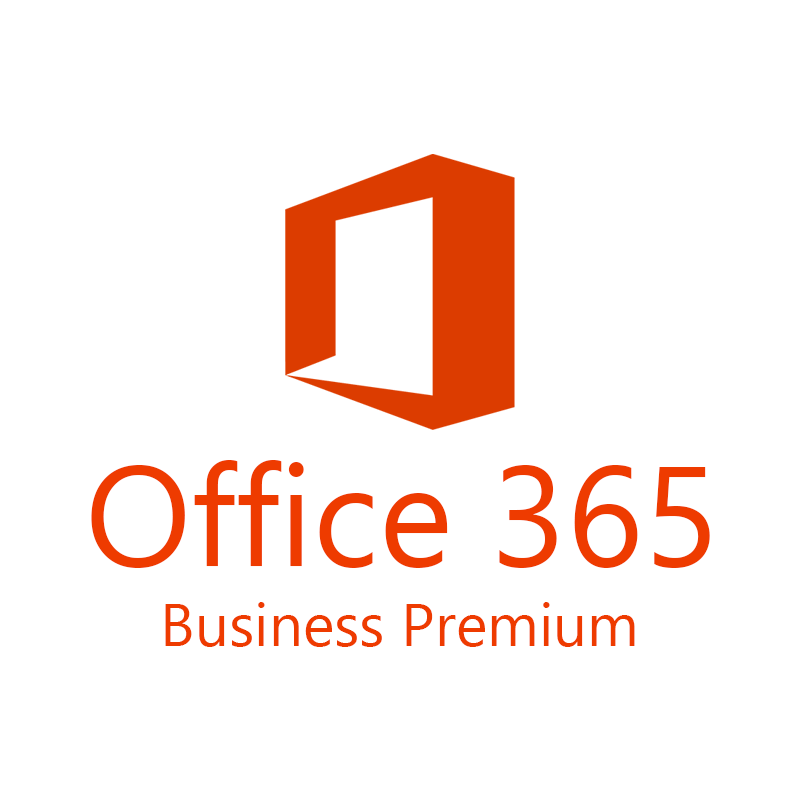 We get a lot of questions about what's included in an Office 365 Business Premium license so…. we've made a list!
Work the way you want from virtually anywhere. With Office 365 Business Premium, you get email hosting plus desktop, mobile and web versions of Word, Excel, PowerPoint, Outlook, as well as all these other tools to help run and grow your business. Apps are always updated, so they're never outdated.   Want to find out more?  Ask us about a free 30-day demo or sign up for one of our free Customer Immersion Experiences.
Skype for business
Expertly manage your online meetings with advanced calling options, like muting one or all participants and transferring presenter control. Trust in business-quality meetings with encrypted video and audio streams
Exchange online
Microsoft Exchange Server is a calendaring and mail server developed by Microsoft that runs exclusively on the the cloud, so it's with you all the time.
Sharepoint online
You can use SharePoint as a secure place to store, organize, share, and access information from almost any device. All you need is a web browser.
OneDrive for Business
OneDrive for Business is the Microsoft cloud storage service that comes with Office 365 or SharePoint Server. With OneDrive, you can securely store all your files in one place, share them with others, and get to them from anywhere.
Power Bi
Power BI is a suite of business analytics tools that deliver insights throughout your organization. Connect to hundreds of data sources, simplify data prep, and drive ad hoc analysis. Produce beautiful reports, then publish them for your organization to consume on the web and across mobile devices. Everyone can create personalized dashboards with a unique, 360-degree view of their business. And scale across the enterprise, with governance and security built-in.
Project
Microsoft Project is a project management software program, developed and sold by Microsoft, that is designed to assist a project manager in developing a plan, assigning resources to tasks, tracking progress, managing the budget, and analyzing workloads.
Yammer
Yammer is a social networking and communication platform for businesses of all sizes. It manages communication within organizations and acts as enterprise social software.
Outlook
Microsoft Outlook is a personal information manager. Although often used mainly as an email application, it also includes a calendar, task manager, contact manager, note taking, journal, and web browsing.
Access
Microsoft Access is a database management system from Microsoft that combines the relational Microsoft Jet Database Engine with a graphical user interface and software-development tools.
Word
MS Word is a popular word-processing program used primarily for creating documents such as letters, brochures, learning activities, tests, quizzes and students' homework assignments.
There are many simple but useful features available in Microsoft Word to make it easier for study and work.
Excel
Microsoft Excel is a spreadsheet for Windows, macOS, Android and iOS. It features calculation, graphing tools, pivot tables, and a macro programming language called Visual Basic for Applications.
Power Point
Microsoft PowerPoint is a powerful presentation software. The program uses slides to convey information rich in multimedia. The term "slide" refers to the slide projector, which this software effectively replaces.  Create presentations that include images, videos, transitions, and animations.  Get to your presentations from your computer, tablet, or phone.  Share and work with others, wherever they are.
MileIQ
MileIQ is the leading Mileage Tracking App for Android, iPhone. Ditch your mileage tracker forms and let us handle your business miles for taxes. Ditch your mileage tracker forms and let us handle your business miles for taxes.
Microsoft Business Center
Includes the applications: Bookings, Listings, Connections, and Invoicing.
Microsoft Bookings
Microsoft Bookings is an online and mobile app for small businesses that provide services to customers on an appointment basis. Examples of such businesses include hair salons, dental offices, spas, law firms, financial services providers, consultants, and auto shops. Microsoft Bookings is available to customers in the U.S. and Canada who have an Office 365 Business Premium subscription.
Microsoft Connections
Connections is an easy to use app to build customer loyalty, get new customers, and grow your business. Connections helps you build a mailing list of contacts that you can use to send targeted email campaigns to create new leads by nurturing your existing happy customers and turning them into advocates. You can use Connections to send referrals. newsletters, offers and other promotions to your customers.
Microsoft Invoicing
Microsoft Invoicing is an easy to use online and mobile app for creating and sending professional looking PDF invoices to customers. With Microsoft Invoicing, you can get paid faster by seamlessly creating, editing, sending invoices, and accepting payments while on the go. You can add or edit customers and itemized lists from your phone, mark invoices as paid when you receive payment and view monthly and yearly sales. You can also synchronize your customers, products and invoices with QuickBooks online.
Microsoft Listings
With Microsoft Listings, you can grow your business online by making it easier for people to find you, learn about your business, read your reviews, and more. You can do this by publishing your business listing to Bing, Facebook, Google and Yelp. You then monitor your online presence from the Microsoft Listings dashboard, and see how your business is doing on those sites. Microsoft Listings pulls your information from your business profile. This is the information you entered when you started using Office 365. You can also update your information from the Listings dashboard.
Outlook Customer Manager
Outlook Customer Manager works within Outlook to track customer communication history, help you stay up-to-date on tasks, and assist in maintaining customer relationships. Want to find out more about Outlook Customer Manager?
Todo
To-Do's intelligent Suggestions make it easy to prioritize your daily tasks. Suggestions look at your to-dos across your lists and, based on a smart algorithm, recommend the most important ones for you each day.  Plan your day – add to-dos from our Suggestions or enter new to-dos in My Day.  Set due dates and reminder times for each to-do to keep everything on track.  Add notes within each to-do's detail view.  Automatically sync your to-dos to Outlook tasks.  Access your lists and to-dos from anywhere. With our iPhone®, Android™, and Windows 10 web apps, you can log in to your account on all your devices.
Microsoft Flow
Microsoft Flow allows you to automate workflows across applications. You can use Flow to connect email and IM alerts, synchronize files between applications, copy files from one service to another, collect data from one app and store it in another, and more. Templates are available to get you started.
Microsoft Graph API
Use the Microsoft Graph API to quickly build apps that connect to a wealth of resources, relationships, and intelligence, all through a single endpoint: https://graph.microsoft.com. For example, you can build custom dashboards, workflows, and apps that retrieve data for your organization.
Microsoft MyAnalytics
MyAnalytics provides statistics that help you understand how you spend your time at work. MyAnalytics takes a look at your everyday work activities, finds areas that could benefit from your attention, and provides you with the tools to achieve a more thoughtful use of your time.
Microsoft Planner
Microsoft Planner is a tool that gives users a visual way to organize teamwork. Teams can create new plans, organize and assign tasks, share files, chat about what they're working on, set due dates, and update status. Microsoft Planner also offers the ability to associate documents with specific tasks, edit them together, and have conversations around tasks.
Microsoft PowerApps
Microsoft PowerApps is an enterprise service that helps you quickly build, integrate, and share apps that work on any device. PowerApps lets you use built-in connections or those built by your company to connect your app to cloud and on-premises services, including Office 365, Dynamics CRM, OneDrive, SharePoint, SQL Server, Oracle databases, and more. You can easily share your PowerApps with coworkers by simply typing an email address.
Microsoft StaffHub
Microsoft StaffHub is a cloud-based application that lets workers and their managers use their mobile devices to manage schedules and keep in touch. Employees can use StaffHub to request time off, trade shifts, and communicate with other employees. Employees can also send messages directly to each other or to the entire team. Managers can use StaffHub to send messages, create schedules, and send team news or company announcements.
Microsoft Stream
Microsoft Stream is an enterprise video service that people in your organization can use to upload, view, and share videos securely. You can share recordings of classes, meetings, presentations, training sessions, or other videos that aid your team's collaboration. Microsoft Stream also makes it easy to share comments on a video and tag time codes in comments and descriptions to refer to specific points in a video.
Microsoft Sway
Microsoft Sway is a professional digital storytelling app for business that helps you and your colleagues express ideas using an interactive, web-based canvas. Microsoft Sway's built-in design engine helps you produce professional, visually-appealing reports, presentations, and more without the need for extensive formatting or additional training. You can also modify the results to get the unique look and feel you want. Microsoft Sway makes your creation look great in any browser on any screen, and it can be shared with colleagues and customers by simply sending a link. Microsoft Sway helps you find and pull together all sorts of content without leaving the app, so you can drag and drop your images, text, videos, and charts right on to your canvas.
Microsoft Teams
Microsoft Teams is a chat-centered workspace in Office 365 that helps team members achieve more together. Microsoft Teams serves as a hub for teamwork, providing instant access to chat conversations, content, and tools from across Office 365 into a single workspace. SharePoint and OneNote are built in, and team members can work on Office documents right within the app. Aside from chats, Microsoft Teams also supports video calls and meetings to enable teams to meet live, whether on demand, or scheduled. Team members can easily collaborate with multiple teams and search across people, chats, and files anytime. Microsoft Teams works across Windows, Mac, Web, Android, and iOS platforms.
Office Delve
Office Delve enables users to search for and discover content across Office 365 based on personalized insights. Delve is the first experience to be powered by Office Graph.
Office 365 Groups
Groups in Office 365 connects users with the colleagues, information and applications they need to get more done together. Groups are open by default to enhance discoverability and sharing, but users can also create private groups for sensitive content.
Office 365 Video
Office 365 Video is a secure, company-wide destination where you can upload, share and discover videos across your devices—powered by Microsoft Azure Media Services. Office 365 Video can help keep viewers engaged and informed, to communicate ideas broadly, and for organizations to be in unison.
OneNote
Microsoft OneNote is a computer program for free-form information gathering and multi-user collaboration. It gathers users' notes (handwritten or typed), drawings, screen clippings and audio commentaries. Notes can be shared with other OneNote users over the Internet or a network.
Want to find out more?  Ask us about a free 30 day demo or sign up for one of our Customer Immersion Experiences.  Email: Chris@tekmanagement.com or give us a call @ 541-779-4777