Since 1983 the focus of our success has been customer service.
Don't just take our word for it, let our customers do the talking!
THANK YOU JESSICA!
I so appreciate your focus, patience, good attitude and of course fixing my problem! You made my day and end of year so much better!
Cheers!
-Gretchen – Mountain Meadows Community
…by the way, Athena and Eric really killed it yesterday for us.  Really appreciate the support for short-notice and odd problem items.
-Shawn – Linx
I wanted to pass on the Great Job that Yvonne at Pacific Bible sent about Eric helping her with their O365 migration.  She really appreciated his thoroughness and that he made the whole process easy for her.  Thanks Eric.
-Yvonne – Pacific Bible College
THANK YOU SO MUCH!!!  We sincerely appreciate the quick turnaround on this repair.
– Kathy – Cameo Care Management
Athena spent quite a bit of time with me. My actual problem wasn't really a problem after all. I couldn't find last week's messages because I had the week "collapsed" and didn't realize it. There were several secure messages I could not find but I knew existed.
… She also ran malware and cleaned up some viruses. That's like doing magic as far as I'm concerned. She also set up regular malware checks.
Athena was pleasant, patient, professional and friendly. I appreciated working with her.
– Nancy – Woollard Ipsen Management
We use Tek at work for all our IT issues and I personally use them as well!  We want to give a special shout out 'Thank you' to Eric S. for helping me yet again today!  You Rock!!
Thank you!!!
– Kim Cook – Dr. Mitchell DMD
I just wanted to say how awesome Jason is with helping us with our glitches and fine-tuning our updated system.  Sophia was also a great help for Robin last week. I am so happy and thankful to have TekManagement as our tech support.  We get quick responses and problems eliminated. It has been a service we've needed for a long time.
Thanks so much for your team!
– Michael Parrish – CCCS of Southern Oregon, Inc
…Our work production for our clients is heavily dependent on the use of our workstations and network and after trying to deal with computer issues in-house for many years, we found that it was far better and more productive to trust professionals to do that.  We simply can't afford network downtime, puzzling over hardware and software issues, dealing with security risks, storing and archiving vast amounts of data, and everything that goes along with our operation.
Our service and support agreement with Tekmanagement provides us with seamless coverage of all aspects of our intranet, workstations, and communications between our office and the rest of the world.  An always-open help channel to Tek keeps us productive and happy since we never have to wait long to get a response.  We deal with people we know and trust, people who are attentive, responsive, patient, considerate of our schedules, and always ready to help.
They are friendly on the phone, friendly in person, polite and professional and we have never felt like Tek has customers who are more important than we are.  We have also never been treated in a condescending or arrogant manner, no matter how simple or how technical a matter we have brought to them.
We look forward to a continued long and happy relationship with this valued service and support provider to our people and company.
– Oscar Zuniga, MSc, P.E. – Marquess & Associates, Inc.
You saved my day!  Thank you.
– Charlie – Ried Hanna
Every time that we have any issues with our computers not working properly, the staff

at Tekmanagement has always been very prompt at attending to our needs.  Whether they needed to send someone out to our office or if they could simply assist us over the phone or internet, they have always been very helpful and provided us with the tools to keep our computer systems running efficiently.
– Charles Furrey, P.E., Precision Structural Engineering, Inc.
We have our own IT person, but we felt that we needed a company to assist us with preventative maintenance and other areas that we don't necessarily have background or experience in. We chose Tekmanagement because they work with other firms and are familiar with the types of programs used in business. They have been a big help to us by troubleshooting and working on server-related issues that we don't have the time or expertise to do, and have found the staff to be very friendly and easy to work with.
– Jeremiah Snider, Full Spectrum Services, Crescent City, Oregon
We appreciate Jason Ritchie's great attitude. He gets things done without wasting time – he is very efficient.
– Craig Horton, Medford Better Housing
Jason & Everyone at Tekmanagement, Thank you for fixing my mother's computer free of charge. It was such a blessing to Carl – myself and her. She has been very sick and the computer is her best friend. I wanted you to know your kindness was very much noticed!
– Darlene, West Coast Appliance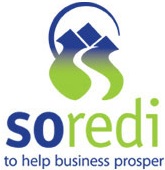 We appreciate having an IT partner that provies such rapid, high quality services to our organization.
– Ron, Soredi

We would like to thank you for your commitment to providing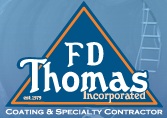 consistently great service to our team and for being part of what makes F.D. Thomas a success. You are truly great people.
– F.D. Thomas
I continue to recommend you guys to everyone I can. I have been very happy with Tekmanagement as my IT source! Thanks again!
-Dr. Jake Layer DMD

Scott, thanks for all the help, you guys are a great asset to the IT community!
– Tony, AllTrax Inc.
Tekmanagement recently helped us deploy two new servers and assisted us with getting a new database up and running.  Their expertise is invaluable and they are always there for us every step of the way.   Their monitoring of our network's system performance and security is excellent and it allows us to comply with all state and federal regulations.
– Kathy Bouschor, Jefferson Behavioral Health